…
Update: 3/6/17
No conforming product currently allows for 1 year tax returns as self-employed if self-employed less than 2 years. On a vary rare basis, some lenders will allow for less than 2 years self-employment. 
It is unclear currently on if 2 year tax returns averaged will be acceptable. 
I will keep this updated as new information comes in. The updated guideline is below. -Adam Lesner
For self-employed Borrowers, the number of years of required tax returns will be based on the number of years the business has been in existence:
For businesses operating for five or more (5+) years, one (1) year of business and personal returns will be required.

For businesses operating for less than five (5) years, two (2) years of business and personal returns will be required.
(the solution may be a portfolio loan if you have extensive experience in same line of work prior to going self-employed and have at least 1 full year tax return as self-employed)
…
Is it possible to buy a home if you are a "private contractor" or have been self-employed less than 2 years?
The answer is yes it's possible, but each situation is unique.
Before we dive into how it's possible, let's get on the same page of what the root issue is. Being self-employed less than two years makes it difficult for the lender to make a determination of what your actual income is because there is limited history. Since there is limited history, it's just as difficult to determine the likelihood of that income to continue in the future.
"Okay, but Adam, I can show you my bank statements with deposits of $10,000/week."
Right, I get it. You make good money. You have cash money sitting in your bank as a result of your business being profitable. The problem: the lender can't see how much you had to spend in order to get that kind of return unless you have a profit and loss statement prepared, and show proof of how you're reporting those expenses to Uncle Sam.  So many, maybe even 80% of the business owners that provide tax returns for me to look at, claim substantial write-offs which offset their income in a way that nearly puts them at a break-even point. The solution: get a bank statement mortgage. There are a few different options when it comes to using bank statements as proof of income. Ask me if I can help with your unique situation by using you bank statements as proof of income.
The good news…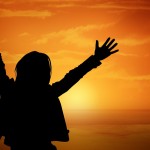 is that there are lenders out there that will take a look at self-employed borrowers, or even 1099 private contractors from a common sense standpoint. Standard loans backed by Fannie Mae, Freddie Mac, FHA, etc. are not going to be the way to go if you're self-employed less than two years. The guidelines are strict, and the opportunity to be looked at from a common sense standpoint are extremely limited. Your best bet is to find a lender that offers portfolio financing. This is where they lend their own money, and keep your loan in-house. Keeping your loan in-house means it will not be sold on the secondary market, which means it will not have to meet the strict guidelines of conventional and FHA mortgages. You'll find portfolio lending with the smaller lenders or credit unions in your local areas. They are the companies that are organically grown within the community, and they tend to have more of an attachment to the area.
2 examples that might make sense to get approved for home financing for less than two years self-employed borrowers:
You have been an IT professional for 5 years. Last year you went from being a W-2 employee to a 1099 employee (private contractor). You're still working for the same company, but now you are on an annual contract instead of an annual salary. You provide a profit and loss statement showing your income is consistent with how you claimed your tax returns last year. Bam! It makes sense right? Well, most lenders won't talk to you unless you have 2 years tax returns.
You have been in business for yourself for 5 years running a printer supply store. Last year you had to change the name of your company because of a shady partner that you had to break ties with. You still operate on the same premises. The only thing that changed is the name of your company. Some loan officers will say "Yeah, let's do this," just to find out a week before closing that their underwriter isn't going to approve the loan because there is not a two year history of that business. But, come on, it's common sense. You're only going to be looked at from a common sense standpoint in a case like this if you're working with a lender that offers portfolio loans.
An example that probably won't fly:
You have been a plumber for 10 years. You decide to quit your job and open a pizza parlor. You decide 6 months into it that you want to buy your dream home on the lake. Sorry, it's going to be impossible to make a determination of what your income is in that short period of time.
How do tax returns impact your mortgage approval? Here is my latest post on that.
---
Self-Employed Less Than 2 Years and Buying a House | (Update in video description below)
---
When seeking a portfolio loan, keep these things in mind…
These are loans that are funded in-house with your particular lender, taking risks the vast majority of lenders aren't willing to take. You may be required to put 10% down or more. You may only be able to do this type of loan on a primary residence. Your rate might not be the same as what conventional rates are. You may get a chance to be told "Yup, you're approved", when everyone else is saying "no"!
I invite you to reach out to me.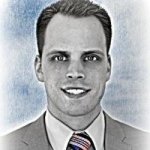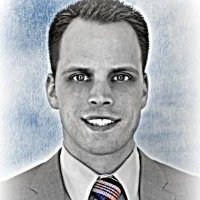 Get your questions answered. You will not be talking with an intern, or someone who just got their mortgage license. You'll be talking with me directly.
We can't help everyone, but we do make every effort to take a common sense approach to get self-employed borrowers approved if it makes sense.