When deciding on which property type suits you best, there is a good chance a manufactured home is on the top of the list in terms of affordability. Here you'll find everything you need to know about getting manufactured home financing, and what you should expect.
What is a manufactured home?
A manufactured home is a complete residential dwelling designed for year-round living and substantially constructed in a factory. It conforms with a National Building Code developed in 1976 by the US Department of Housing and Urban Development.
Manufactured Home Financing is available on
FHA Loan – 3.5% down payment
VA Loan – 0% down payment
Conventional Loan 5% down payment
Manufactured Home Financing is also available on USDA loans but only if the home is new (12 months or less) and never been occupied
Manufactured homes are becoming more popular than ever due to the improvement in quality of construction and overall affordability.
When considering which manufactured home to select be sure to confirm the home sits on a permanent foundation.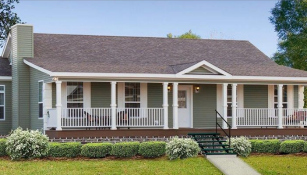 To be eligible for Manufactured Home Financing the home must be constructed after June 15th, 1976
Conventional | Fannie Mae Manufactured Home Requirements
The manufactured home must be at least 12 feet wide
The manufactured home must be a minimum of 600 square feet of gross living space
The borrower must own the land on which the manufactured home is situated in fee simple
Must be primary residence or second home
Must be suitable for year round occupancy regardless of location and substantially constructed in a factory
Cannot be a single wide unit
Manufactured Home Identification
The manufactured home must be properly identified and verified.
Appraisal must show evidence of both the HUD Data Plate/Compliance Certificate and the HUD Certification Label.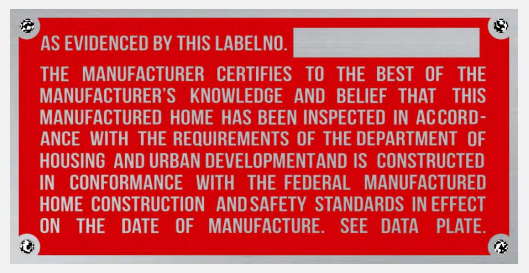 The HUD Certification Label is sometimes referred to as a HUD "seal" or "tag". This is a metal plate that is attached to the outside of each transportable section of the manufactured home.
The HUD Certification Number is found on each HUD Certification Label and shows confirmation of compliance with the Federal Manufactured Home Construction and Safety Standards.
If the HUD Certification Label cannot be located, the solution is for the lender to obtain a verification letter from the Institute for Building Technology and Safety (IBTS)
Eligible Programs for Manufactured Home Financing
FHA Standard 203k and limited 203k renovation loans
Streamline refinance on FHA
FHA 203b purchase and refinance – Single wide is allowed
FHA One Time Close Construction Loans – Must be double wide or larger for construction loan
VA Home Loans – Single wide is allowed. A manufactured home that has been moved or traded is not eligible for VA loans
Conventional – Fannie Mae and Freddie Mac – Fully amortizing, fixed loan
Ineligible Property 
Single wide manufactured homes are not allowed on the FHA or VA construction loan product.
Leasehold estate
Park not held in fee simple ownership ("trailer park" setting)
Condominium project
Manufactured home that has been moved or traded
Engineer's Certification on Foundation Compliance
The engineer certification must be completed to ensure the foundation meets permanent foundation standards.
A professional structural engineer must certify with a seal stamped letter that the foundation of a manufactured home meets HUD guidelines specified in "The Permanent Foundation Guidelines for Manufactured Homes (PFGMH)" September 1996.
The cost for this certification will vary based on location but typically can be $350-$550.
If the foundation does not meet requirements, foundation upgrades are typically recommended. These recommendations may include approved engineered foundation systems that can be retrofitted in combination with the existing structural components of a manufactured home.
Manufactured tie-downs can provide both the necessary retrofits and/or can assist in the engineering certification process.
Cash Out Refinance | Manufactured Home Financing
If you're looking to pull equity from the home to consolidate debt or make improvements, a cash out refinance may be the perfect option for you.
To be eligible for a cash out refinance you must have owned both the land and the manufactured home for at least 12 months prior to the application date. The value of the home will be based on fair market value per an appraisal ordered by the lender.
On FHA Loan the maximum loan to value on the cash out refinance is 85%, and can be done on a 30 year fixed or shorter term.
With VA Loan the maximum loan to value on the cash out refinance is 100% and can done on a 30 year fixed or shorter term.
On Conventional Loan the maximum loan to value on the cash out refinance is 65% and can be done on a 20 year fixed loan.
If you're doing a cash out refinance to consolidate debt, this is a great option to consider. Typically the debt that you're consolidating has much higher interest rates than where mortgage rates are. In addition, the interest on your home mortgage is tax deductible. This makes it even more interesting because credit card debt is not tax deductible.
Land Contract Refinance
If you bought your manufactured home on land contract, and the land contract is near the balloon term, a refinance into a traditional loan is likely he best option for you.
With a land contract refinance the loan that you currently have with the land contract holder is paid in full, and you retain the equity that you've gained while making your land contract payments.
More on land contract refinance here.
Manufactured Home in a Flood Zone
An elevation certificate is required on any portion of the property that is in a flood zone.
If any portion of the property improvements (the dwelling and related structures/equipment essential to the value of the property and subject to flood damage) is located within a SFHA, the property is not eligible for FHA mortgage.
There are 2 exceptions to this rule:
A final letter of map amendment (LOMA) or a final letter of map revision (LOMR) that removes the property from the SFHA is obtained from FEMA.
The lender obtains a FEMA National Flood Insurance Program Elevation Certificate (FEMA Form 81-31), if the property is not removed from the SFHA by the LOMA or LOMR)
For Conventional Loan: If property is located in a SFHA (zones A or V) and the borrower has obtained or will be obtaining a flood insurance policy with adequate coverage , an elevation certificate is not required. The loan must qualify with the flood insurance premium included in the debt to income ratio. Flood insurance must always be escrowed regardless of an escrow waiver for taxes and homeowner's insurance.
In Summary
There are many financing options available for borrowers looking to get approved for a manufactured home financing. Whether you're purchasing, renovating, or refinancing step 1 is to make sure you are eligible for the mortgage. You can check your eligibility here.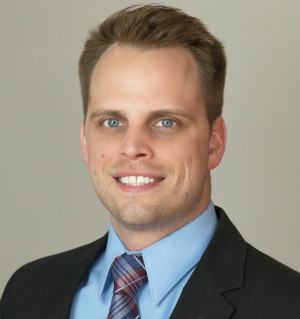 I invite you to reach out.
Get your questions answered.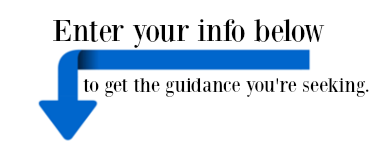 Adam Lesner | NMLS 198818 | Hartland, Michigan
Michigan, Massachusetts, and Florida. Also offering financing in most states across the US including (but not limited to) Georgia, North Carolina, South Carolina, Alabama, Arizona,
California, Colorado, Delaware, Washington DC, Illinois, Indiana, Iowa, Kentucky, Louisiana, Maryland, Minnesota, Missouri, Ohio, Oklahoma, Oregon, Tennessee, Virginia, Wisconsin.