How to Get a Jumbo Loan After Foreclosure
Getting a jumbo loan (or any mortgage for that matter) after foreclosure requires a close and careful evaluation depending on how much you can put down. Whether you're getting a jumbo loan, traditional mortgage, or a portfolio loan; there are some things that you can do to prepare yourself to buy a home again.
We'll look at some specific requirements below and hopefully give you the confidence you need to prepare yourself to buy again after having a foreclosure.
Buying a house with bad credit or damaged credit can be challenging, but it shouldn't be impossible.
When you know what you're up against, the task of getting ready and getting approved becomes much more attainable.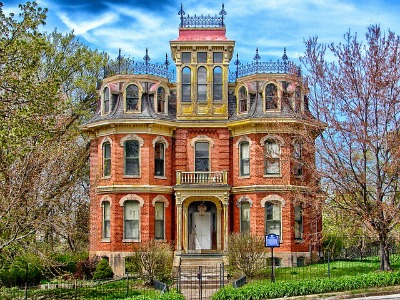 With so many folks regaining stability after the great recession, many find themselves to be in a housing circumstance where they are ready to upgrade to a better position, but don't quite meet traditional lending guidelines. Whether it's getting a larger home, or moving to a more favorable neighborhood many are ready to start a new chapter.
The light at the end of the tunnel is within reach for more people now than in the most recent number of years.
The problem that arises is the required waiting period after foreclosure or any major credit event like bankruptcy or short sale.
Traditional guidelines on a jumbo loan say you need to wait 7 years after foreclosure, but not if you're getting a portfolio loan.
What is a portfolio loan?
Portfolio loans are non-traditional mortgage loans that are designed to meet the home financing goals of a borrower with unique circumstances. They are done by small banks, lenders, and credit unions. And these types of loans do not go by Fannie Mae, Freddie Mac, or FHA guidelines.
Whether it's damaged credit, unique income, or property issues; portfolio loans are designed to be a solution for the tough scenarios.
The main factor when lenders evaluate potential portfolio loan candidates are: equity, reserves, and ability to repay.
What is the waiting period after foreclosure on a Jumbo Loan?
Typically what you're going to find when seeking a jumbo loan after foreclosure is that 7 years is the waiting period with most lenders, but not with portfolio loans.
With a portfolio loan there are options where no waiting period after foreclosure or short sale is required.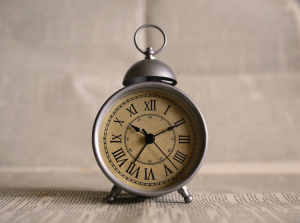 How do you suppose that is possible?
Obviously there are going to be strict guidelines if you're looking to get around a major hurdle like a recent foreclosure. And the interest rates and costs are going to be higher than standard loans. These loans are considered higher risk. For that reason the lender has to mitigate that risk through pricing adjustments.
If you're looking to get approved for a jumbo loan, and you've had a recent foreclosure, here are some basic things you should keep in mind…
No waiting period after foreclosure or short sale:
Minimum credit score is 580
20% down payment
Must have 3 tradelines reporting on credit report for at least 12 months
Max loan amount is $1MM
6 months reserves minimum (9 months for loans >750,000)
For better rates, and 2 years after foreclosure or short sale:
Minimum credit score is 620
25% down payment (or as low as 10% down if credit score is 680+)
Must have 3 tradelines reporting on credit report for at least 12 months
Max loan amount is $1.25MM
6 months reserves
For even better rates, and 3 years after foreclosure or short sale (ideal scenario):
Minimum credit score is 680
30% down payment
Must have 3 tradelines reporting on credit report for at least 12 months
Lax loan amount is $1.25MM
9 months reserves
Not all products are available in all states, and guidelines can change. But I at least wanted to communicate what can typically be expected. Reach out to me for your specific questions and scenario.
Although 30 year fixed options are available, it typically makes more sense to do these on a 5 year or 7 year ARM because of the rate difference. The goal is to refinance into something more suitable when the waiting period from foreclosure meets traditional guidelines.
Keep in mind, for primary residence, in many cases there are no pre-payment penalties on these loans.
Portfolio loans like these are a temporary fix for temporary circumstances. In most cases, it still makes more sense than renting because you're building equity in the home you want, in the area you desire.
Portfolio loans are also available for business owners, and investors.
How long does it take to close?
Typically these loans take longer to close than the typical mortgage because of the risk involved and the special attention required.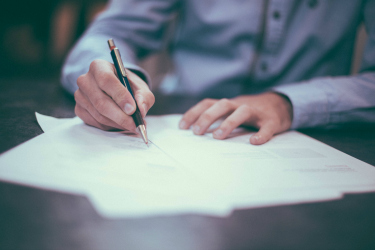 The first step is to get pre-approved.
Although some close within 45 days, some can take 60 days.
The most important thing you can do to reduce the amount of time it takes to close your loan is to provide everything that is requested as soon as you can. Typically, if the communication is sound, and what is requested is provided, the process is much more smooth.
For portfolio loans especially, having a thought out letter of explanation can go a long way. The reason I stress that is because these loans are treated with more common sense logic than most loans you'll find. The lender truly tries to find a way to say "yes". But if the story doesn't make sense, and the explanation is shaky, things could become more difficult than they need to be.
Trying to get by with the bare-minimum documentation often results in frustration and delays.
Be honest, and be transparent. Don't wait for the lender to find an issue that you know exists. Be open about it so that a solution can be discussed.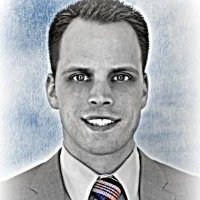 If you have had a recent bankruptcy, foreclosure, or short-sale and you're back on your feet, I invite you to reach out to me. I can't help in every scenario, but many times I am able to make it work even if other lenders have said the loan cannot be done.
When you reach out, you won't be connected with an assistant or someone overseas, you'll be connected with me directly. About me
I hope you found this to be helpful, and I look forward to helping you accomplish your home ownership goals.

Adam Lesner | NMLS 198818 | Troy, Michigan
Michigan, Massachusetts, and Florida. Also offering financing in most states across the US including (but not limited to) Georgia, North Carolina, South Carolina, Alabama, Arizona, California, Colorado, Delaware, Washington DC, Illinois, Indiana, Iowa, Kentucky, Louisiana, Maryland, Minnesota, Missouri, Ohio, Oklahoma, Oregon, Tennessee, Virginia, Wisconsin.