Portfolio Loan
Post-Divorce Mortgage
I have seen it countless times. An otherwise "A grade" borrower is left with no mortgage options because their ex-spouse was extremely irresponsible with their finances while going through divorce. Resulting many times in no other option than having to file for bankruptcy, and even foreclose on their home.
For these types of situations there is hope!
FHA, VA, and conventional guidelines are set in stone. As brutal as it sounds, they don't really care about the sob story. If you had a nasty divorce which resulted in a bankruptcy, short-sale, or foreclosure you're pretty much between a rock and a hard place if you have any desire to be a homeowner in the next couple years.
So what can you do? You have been a homeowner since you graduated college 15 years ago. Are you really going to be forced to live with family, or rent? NO. Believe it or not, there are lenders out there that take a common sense approach to mortgage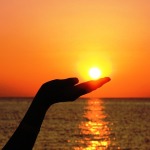 lending. Lenders that will look at your situation from a common sense standpoint, and make every effort to understand exactly what led to the circumstances that you're in. Lenders that will take into consideration that you fell on hard times, but are now back on your feet. These are the lenders that offer in-house portfolio lending. Lending designed to bring common sense back into the home financing world. Where you don't have to fit inside the little black and white boxes of the strict government guidelines.
Imagine that?  Being treated like a human being instead of a statistic. What a refreshing concept?
So where do you start? The best thing to do is seek out a small-to-mid-size lender, bank, or credit union which offers portfolio loan financing. Find out what their requirements are for these unique loans. Find out what you can do to prepare as best you can. There are still going to be requirements to meet because they want to make sure you ARE back on your feet, and confirm that you do have the ability to repay the loan.
Some things to prepare yourself for when getting a portfolio loan:
You'll probably be required to put at least 10% down.
Points may be required to cover the level of risk they are taking.
Typically there is no mortgage insurance requirement 🙂
You need to have a verifiable income.
Other situations when a portfolio loan may be your best option: unique property you're looking to buy, self-employed less than two years, bad credit because of an isolated incident like a work injury, etc.
---
You thought you didn't have a chance in the world to buy a home, but don't give up. If you're back on your feet, and you have at least 10% for down payment, home-ownership may be more within reach than you thought.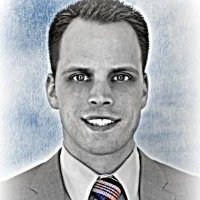 I invite you to reach out to me directly to see if a portfolio loan is the right fit for you.
At the very least I should be able to point you in the right direction.