Getting a cash out refinance in Texas is possible with conventional, FHA, and portfolio loans (for unique credit and income scenarios).
In today's post I am going to cover everything you need to know about getting approved for a cash out refinance in Texas.
Is cash out Refinancing Allowed in Texas?
The answer is yes. But there are some restrictions to keep in mind per Texas 50(a)(6) Laws.
Many lenders do not offer cash out refinance Texas loans because they have different compliance rules than all other states, but from a borrowing perspective most of the same loans are available.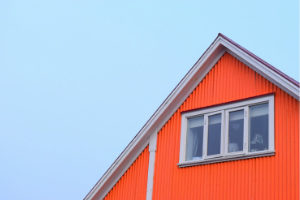 3 Ways to Get Approved on Cash Out Refinance Texas Loan
Conventional Loan – If you have good credit and seeking max cash out, a conventional loan might be the best direction to consider. That is because you won't have to pay PMI, and the interest rates are competitive. These are full documentation loans with traditional income requirements.
FHA Loan – If your credit is not perfect, an FHA loan may be the route to consider. FHA is a great option to explore because of competitive rates, but will require a mortgage insurance premium to be included in the payment.
Portfolio Loan – If you have unique credit or unique income circumstances, a Portfolio Loan might be the loan you're looking for. Portfolio loans are approved with more of a common sense approach than conventional or FHA. [more on portfolio loans

here

]
How Does a Cash Out Refinance Work?
A cash out refinance is a mortgage where the borrower uses a portion of the existing equity in the home to pay off other debt or do home improvements.
The amount currently owed on the home is increased to allowable or desirable amount per the goals of the borrower. Also, costs and escrows are added to the loan balance to minimize out of pocket expense for the borrower. Typically only the appraisal fee is required as an out of pocket expense. Everything else can be "rolled into the loan".
"Equity" is the difference of principal balance owed and fair market value.
Example: if you owe $200,000 on your home, and it appraises at $300,000, you currently have $100,000 in equity.
In a case like that, depending on credit score, you may look at doing a cash out refinance for a total loan amount of $240,000. This would mean you are doing a refinance with 80% loan-to-value ratio. You would take the proceeds (minus costs and escrows for taxes and insurance) and use it to accomplish your original cash out goals.
Why take cash out?
Here are some reasons people use their home's equity to do a cash out refinance:
Debt consolidation.
Consolidating high interest debt is perhaps the most popular reason for doing a cash out refinance. By consolidating unsecured debt into your mortgage, you almost always end up with a much lower rate, and you turn your interest payment into a tax deduction. Mortgage interest is tax deductible. Credit card and personal loan interest is not tax deductible. By consolidating debt, there is almost always very significant monthly savings.
Home improvements.
Many major home improvements can be very costly. For that reason, a cash out refinance may be the perfect option if you need a new deck, roof, septic system, or add square footage. Doing such improvements can drastically improve your home value. At the very least doing these improvements can make it more desirable for buyers when it's time to sell.
Pay off medical bills or other collections.
When you have an unexpected medical bill or an unforeseen collection it can be a challenge to pay them off in full. Do doing a cash out refinance is a tool many borrowers use in order to get a fresh start, and get back on track.
Increase cash reserves for unexpected emergency.
When doing everything you can to make ends meet, it can be tricky to consistently put enough away in reserves. Nerdwallet.com suggests that a person should have available emergency funds that cover three to six month cushion of living expenses. This is in case of major injury, loss of job, or divorce. A cash out refinance is often a tool to put away those reserves.
Credit Requirements for Cash Out Refinance in Texas
Just the same as all other states, your credit is a big determining factor when considering what mortgage program will fit best.
For traditional financing you'll need to be 620+ credit, and at least 2 years outside of a bankruptcy, and 3 years from foreclosure.
If you are below 620 credit or have a more recent major credit event, a portfolio loan will likely be needed.
Low credit cash out refinance in Texas is okay.
If you have at least 500 credit score and strong equity, we may be able to help – depending on employment/income circumstances.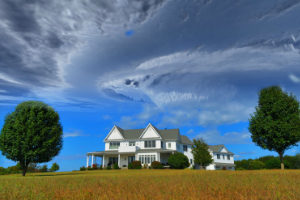 Cash Out Refinance Texas | Investment Property
These loans are available on primary residence, second home, and investment property.
Many lenders do not allow these on investment property, so it just a matter of connecting with the right lender.
For investment property the maximum loan to value ratio is 80%. If the property appraises for $200,000 the maximum loan amount would be $160,000.
Minimum credit score when doing a cash out refinance on investment property is 580. This would be done on portfolio loan only.
For primary residence, minimum credit score is 500.
Keep in Mind
Available on primary residence, second home, and investment property
Good credit, fair credit, bad credit okay
Must have owned home for at least 12 months to use new appraised value
Traditional and alternative documentation loans available
In Short
A cash out refinance can be a major benefit for you depending on what you're looking to accomplish. The key is to have strong equity and established stable income to show ability-to-repay the loan.
If you have been told you do not qualify for a cash out refinance in Texas: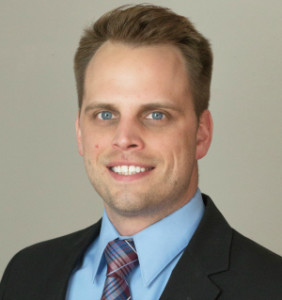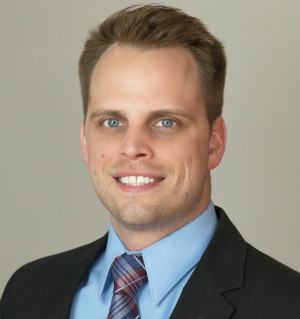 I invite you to reach out.
Get your questions answered.
We have been able to get many borrowers approved for cash out refinance in Texas when other lenders said it couldn't be done.
If I cannot help, I should be able to point you in the right direction at the very least.