Cheers to adulting. When searching for the right first time home buyer loan it can be daunting and confusing to the point of saying "forget it, I'll just live with Mom and Dad forever!"
The good news for you is that I have put together a full guide below on how to select the perfect first time home buyer loan. A comprehensive list of loan options that will leave you feeling like "okay world, I got this."
What is a first time home buyer loan?
Basically, a first time home buyer loan is any mortgage option designed to cater to the needs of borrowers who have not bought a home in the past (recent 3 years) and have little-to-no funds available for down payment.
Typically, you need to have income and credit established, but there are options available even if you do not have traditional credit established.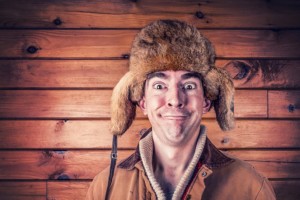 Some options below do NOT require you to be a first time home buyer, but they have been listed because they are super popular for first time home buyers to take advantage of regardless.
Low Down Payment Mortgage | 1% Down
—1% down program ends May 31st, 2018.—
If you have a 720 credit score or above, this first time home buyer loan might be for you.
This is a conventional option, with typical mortgage guidelines. Except for one thing: you only have to put 1% down!
The way it is set up is on a 97% loan to value conventional loan, and you are actually gifted 2% from the lender. So it is a true 1% down loan.
In some areas of the US, there income limitations on this product. You can check your area for income limitations here.
This is pretty much a no brainer if you have good credit and stable income. Contact me to learn more on this option.
Main things to keep in mind with this 1% down mortgage
Down payment is 1%
Income limitations in some areas
Cannot have any ownership interest in any other residential dwellings at the time of closing
You do NOT have to be a first time home buyer to be eligible for this option
USDA Rural Development Loan | 0% Down
Getting a USDA Rural Development Loan is a great option for low-to-moderate income families who are looking to buy a house with zero down payment.
This is a very popular product for first time home buyers. Every area in the US is different in terms of income restrictions and whether or not the area you're looking to buy in is eligible for a "rural development" loan.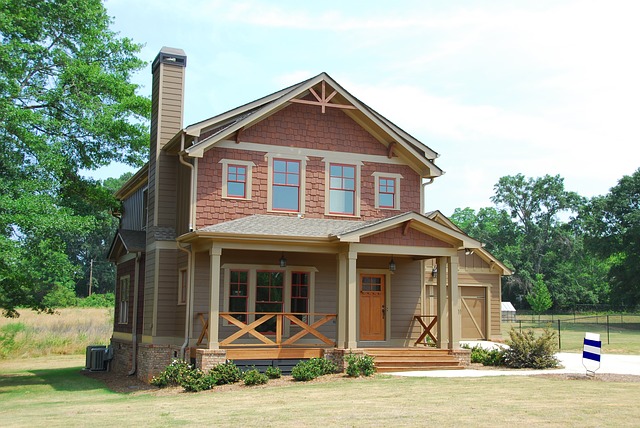 Oddly enough, there are MANY areas in the country that are eligible for USDA rural development loans that I personally wouldn't necessarily consider to be rural areas.
Some very well established suburban areas are eligible for USDA loans. Take a look for yourself here. Once you click "accept", you're able to plug in any address, and it will let you know if that address is eligible for a USDA rural development loan. Very easy to use.
The big thing to keep in mind with USDA loans (besides geographic location) is the income restriction on these types of loan.
All household income is taken into consideration (even if the spouse who will live in the home is not on the mortgage). Check out this useful tool to see if you fit within income eligibility restrictions.
Even some condominiums are eligible for a USDA Rural Development Loan. Unlike FHA loans, where the condo needs to be on the approved FHA condo list, USDA loans simply require a standard conventional condo review to be done (which is nice because it it much more simple than FHA in this case).
Main things to keep in mind with USDA Rural Development Loan
0% down payment
Low credit okay (580 FICO minimum)
Income restrictions
Geographic restrictions
FHA Loan | 3.5% Down
In my humble opinion, FHA loans are probably the most commonly used loan product when it comes to first time home buyer loan options. This is because of low credit requirements and fairly low down payment.
Although you do not have to be a first time home buyer to be eligible for this type of loan, it is an attractive route to go due to the fairly flexible underwriting guidelines.
The nice thing about FHA loans is that they are available in every state and city. There are no geographic restrictions. But do be mindful of the FHA county loan limits. Check out the FHA county loan limits in your state here.
With an FHA loan there is NOT a maximum household income restriction, which is what makes it a nice alternative to USDA loans.
Even though you don't have to be a first time home buyer to be eligible for an FHA loan, it is extremely rare to be able to have more than one FHA loan at one time. There are very few scenarios where it is allowed. So rare that those scenarios aren't listed here due to guidelines changing frequently. Contact me for questions on that.
Main things to keep in mind with getting an FHA Loan
3.5% down payment (if 580 or above credit)
No maximum income restrictions
Low credit standards (as low as 530 FICO – if below 580 higher down payment may be required)
Available in all cities in all states
Each county has set maximum loan amounts.
FHA Construction Loan | 3.5% Down
When you're dealing with a market where inventory is low, a construction loan might be the perfect fit. You get to select the lot and build the exact house you want. With an FHA Construction Loan you can buy the land and finance the construction loan all in one loan.
This type of loan is what is known as a construction to permanent one-time close loan. This is where you finance the land and the construction all-in-one. If you already own the land, that is okay too, and you can use the equity you have in the land as collateral (down payment).
If you talk to 100 loan officers, probably 99 of them will tell you FHA construction loans do not exist. This is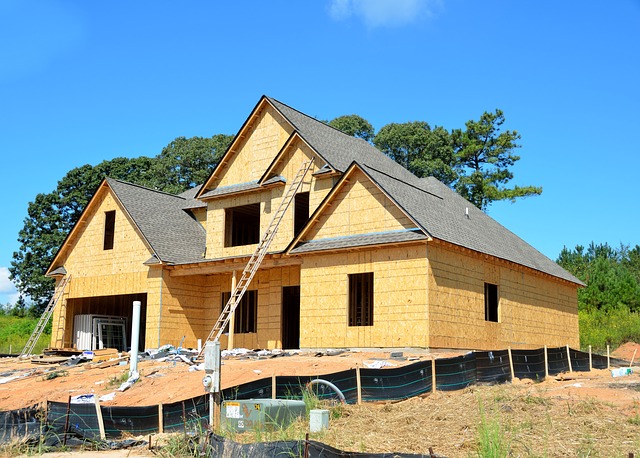 because most lenders don't deal with FHA Construction loans because they are a bit more labor intensive than regular FHA loans.
FHA Construction Loans definitely exist and can be done. The key is to understanding how FHA construction loans work.
The income, credit, and asset guidelines are the same as regular FHA loans. The difference is having to work with getting your builder approved for this type of financing.
The best part about this type of construction loan is you get approved up front, building get's done, and you move in. You DO NOT have to go through the approval process again after the home is completed.
Main things to keep in mind with FHA Construction Loan
3.5% down payment
620 FICO minimum
Can use existing equity as down payment if you already own the lot
Can buy land and finance construction all-in-one loan
[
more on FHA construction loans here
]
VA Loan | 0% Down
If you're currently serving in our armed forces, or are a veteran of the US military – thank you for your service to our country. Semper Fidelis
A VA loan is a fantastic 0% down option for a first time home buyer loan, and a great option even if you have bought a home in the past.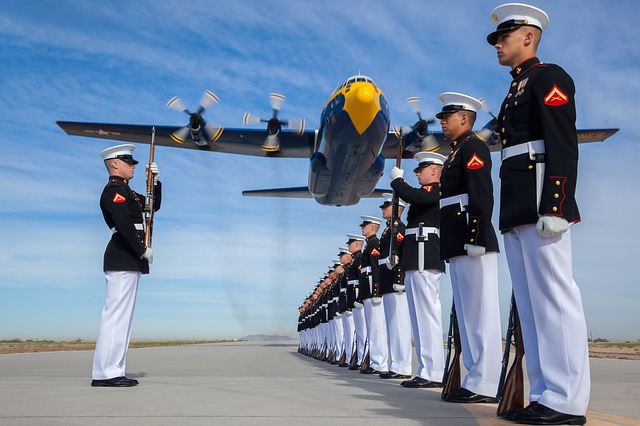 There are MANY different levels of eligibility depending on when you served, how long you served, and if you were active or reserve. Here is a chart from the VA to show eligibility.
One huge way the VA has given back to their wounded veterans is with regard to the funding fee affiliated with getting a VA loan.
If you're receiving any percentage of disability from the VA you're exempt from paying the VA funding fee – which can save you thousands.
The other benefit is that you do not pay monthly mortgage insurance premiums on VA loans.
There are no maximum income restrictions on VA loans, and VA loans are available in every corner of the US.
Main things to keep in mind with a VA loan
Must be an eligible veteran of the US armed forces, currently serving, or an unmarried surviving spouse.
Can go as low as 530 credit score in some cases.
0% down payment
$0 mortgage insurance (big monthly savings)
Which first time home buyer loan is best for you?
There are clearly plenty of options to choose from, and everyone's situation is different.
Find out which product meets your needs best today. Apply Here
---
First-Time Home Buyers Guide: Buying With Student Loans And Debt
---

I invite you to reach out to me.
Get your questions answered.